Metabolite testing with Talking20
When I arrived home this weekend, a small package was waiting for me. It included the Talking20 metabolite kit I'd pre-ordered. And tonight I finally got around of donating some of my blood to the spot card. The package included, 3 spot cards and envelopes, and for each spot-card: an alcohol wipe, bandage and 3 lancets.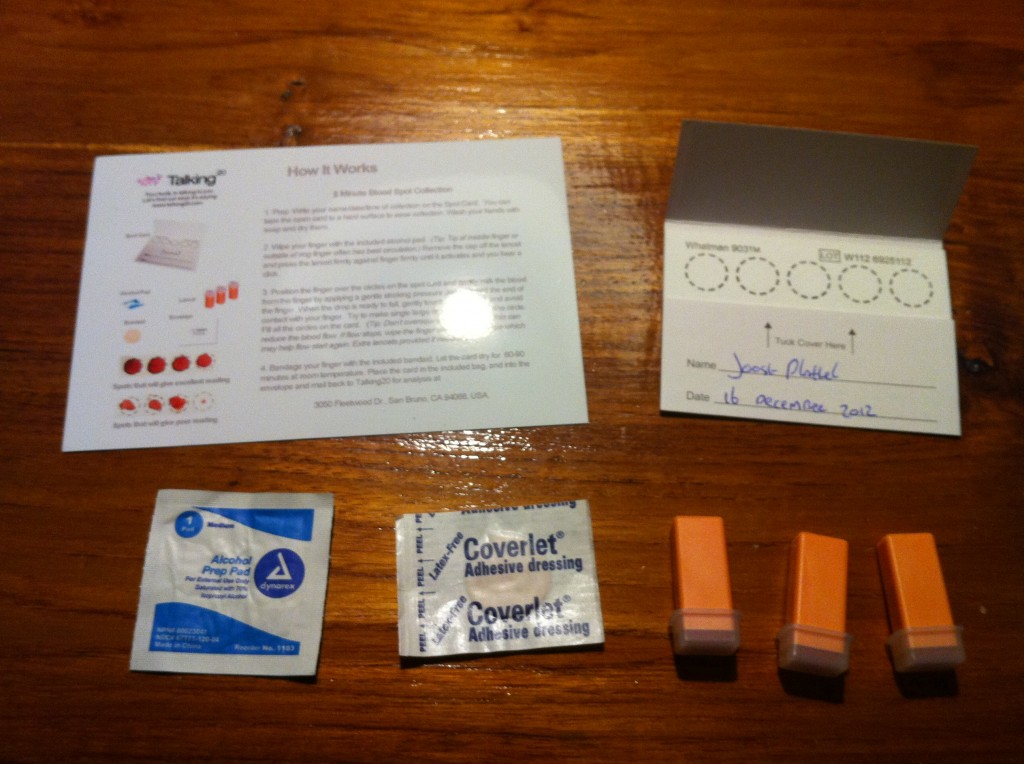 It's quick and easy to get started, but I also got some helpful assistance from my mother :). Anyhow, this is how the spot-card turned up: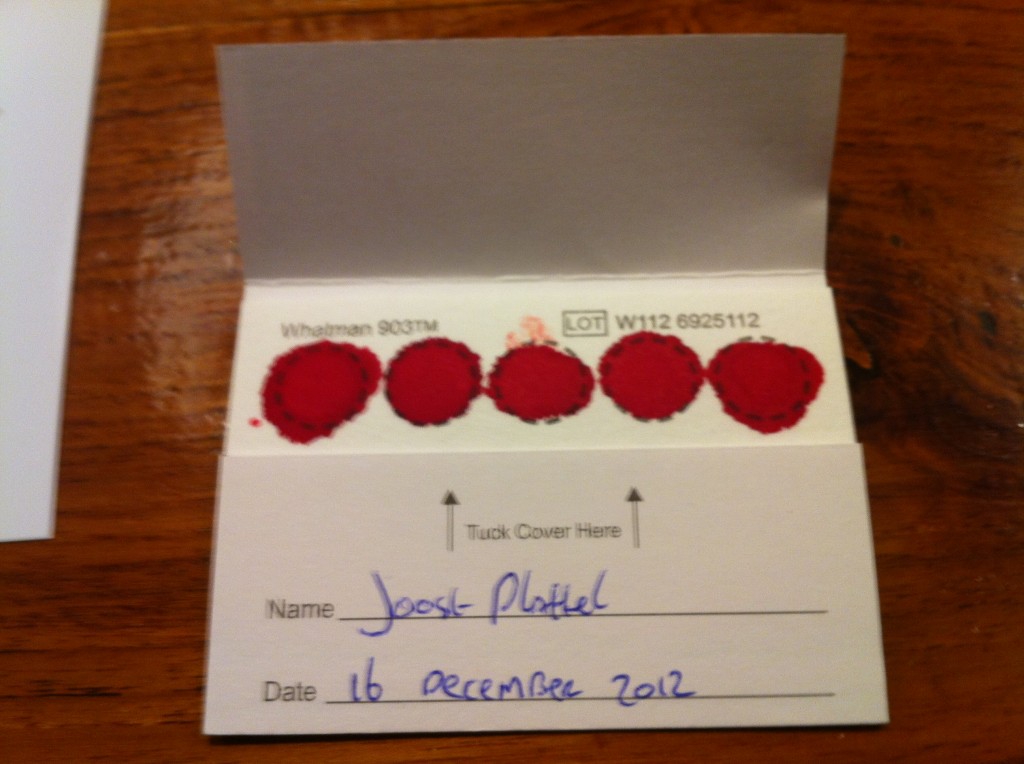 Posting it to the mail tomorrow and then let's see when I get the results, very curious about my cholesterol and testosterone levels! Next to those two, you'll also get your vitamin-D, oestrogen and estradiol levels measured. I have 2 more kits and will probably use one every 3 months for general checkup.